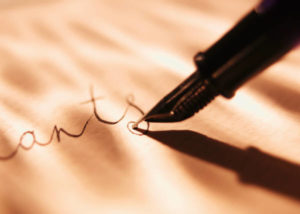 Writing an obituary requires some tact and skill so most families are grateful that they are often included in some funeral services packages. If you wish to honor the memory of your loved one by writing it yourself, there are a few reminders to tackle the task better.
Do check and recheck spellings of names, viewing and memorial schedules, and the addresses of their corresponding venues. Your town can have a number of funeral homes so you would not want anyone to be calling each one just to confirm the location.
Don't disregard the possibility of an identity theft. Sharing too much information or details about the deceased can be a target for this.
Do think more about life and less about death. An obituary may be an announcement of someone passing away but you can also use it as an opportunity to recall their life with fondness.
Don't publish it without the approval from the immediate family. Whether you have been asked to write it or not, confer with the spouse and children first to ensure that you have not forgotten anyone who they want to include.
Source  http://www.obituaryguide.com/writingtips.php
: ht
http://tranquilityfuneralservice.com/wp-content/uploads/2017/07/Screen-Shot-2017-07-11-at-4.20.50-PM-300x81.png
0
0
http://tranquilityfuneralservice.com/wp-content/uploads/2017/07/Screen-Shot-2017-07-11-at-4.20.50-PM-300x81.png
2011-06-21 00:00:00
2011-06-21 00:00:00
Obituary Writing Do's and Don'ts