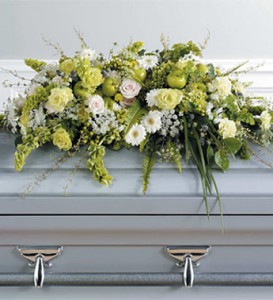 Across the pond, funeral homes have started offering a greener alternative to coffins. If you want to leave a legacy of consciousness to the environment, you can look into getting a bamboo casket for yourself or your loved one. It is made of woven strips of bamboo that are not only biodegradable but come from trees that are sustainable. Bamboo grows easily in many areas so there is no need to be concerned about using up wood or materials from trees that cannot be replaced for years.
Unique Nature-Inspired Design
For those worried about the bamboo coffin's durability can rest easy. Its base have been made to ensure that certain body weights can be accommodated.  Its side even drops down to allow more room for the transfer of the body into it. The lid and the cotton lining are the additional features that makes this coffin a good alternative to oak or mahogany.
Helping Communities Thrive
Made by the trained and skilled hands in the South Asian regions, these bamboo caskets have also contributed to their livelihood. With better wages, the workers could then send their children to better schools and can ensure a healthier lifestyle for the whole family.
http://tranquilityfuneralservice.com/wp-content/uploads/2017/07/Screen-Shot-2017-07-11-at-4.20.50-PM-300x81.png
0
0
http://tranquilityfuneralservice.com/wp-content/uploads/2017/07/Screen-Shot-2017-07-11-at-4.20.50-PM-300x81.png
2011-08-11 00:00:00
2011-08-11 00:00:00
A Sustainable Coffin Option