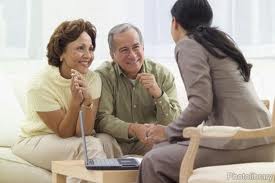 Part of the funeral planning process is choosing the funeral casket if your loved one has been traditionally buried and not cremated. Surprisingly, caskets can be bought or rented and are made of many different types of materials. During the memorial service, the casket contains the deceased and can be viewed during the ceremony and before such as the wake or visitation period.
Urns are used for those who have chosen cremation. Some of the exterior materials used for caskets can be wood or metal (stainless steel), gold, copper, granite (very heavy) or even marble. The interior of the casket is also made from a variety of materials and colors. Some caskets can be sealed to prevent any moisture or air into the casket via a special seal purchased with the casket.
Caskets can be purchased through a funeral home, online or even a discount store. Purchase it with your needs in mind and for what you can afford within your budget. Also always keep in mind the best fit for the deceased and surviving family members as well. Remember that a medium to lower priced casket is just as fitting as the more expensive ones. So an expensive price tag doesn't always necessarily mean better quality.
Just research it if you have time or have someone help you to do that. It's good to know about them before you make your purchase so you will not buy one that is more than you wanted or bargained for. Shopping online can be less costly but remember the shipping costs and make sure you get as much info as possible since you are not able to see it in person.
The best place on the web to view and find funeral songs and templates for funeral programs is The Funeral Program Site. This website has a solid reputation of designing quality program templates for Microsoft Word, Publisher, and Apple iWork Pages. There is also a beautiful selection of templates for funeral prayer cards, thank you cards, funeral poems and booklets.
Article Source: http://EzineArticles.com
/?expert=Carole_Galassi
http://tranquilityfuneralservice.com/wp-content/uploads/2017/07/Screen-Shot-2017-07-11-at-4.20.50-PM-300x81.png
0
0
http://tranquilityfuneralservice.com/wp-content/uploads/2017/07/Screen-Shot-2017-07-11-at-4.20.50-PM-300x81.png
2010-11-25 00:00:00
2010-11-25 00:00:00
Choosing A Funeral Casket For A Tradition Burial Service