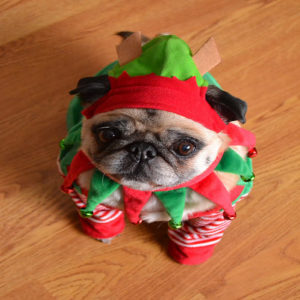 They say there is a big difference between being lonely and being alone. Sometimes, even when you don't have company, there are still plenty of ways to not feel sad, anxious or even depressed. This couldn't be truer particularly when the holiday season closes in.
Not everyone gets to spend the holidays with their loved ones. The good news is it isn't all that bad. Spending Christmas alone shouldn't mean moping around or sleeping the festivities off. In fact, there are so many ways you can effectively cope with being alone for the holidays. You just have to know what to do and how to deal with it.
Today, we're going to help you do just that. We've lined up tips to ensure that despite being alone, you won't feel lonely this season.
Demythologize standard expectations
Sometimes, much of the sadness we feel is rooted from how society expects us to think, act, feel and behave. During the holidays, we grew up believing that it should be perfect; that it should be spent with supposed people in a certain way. However, these expectations aren't always good for you.
Remember that there are so many ways you can spend Christmas and the rest of the holiday season. Don't bring yourself down because you're not spending it the way many are used to doing so.
Be proactive
The key to fighting off the holiday blues is by being proactive instead of being reactive. When you consciously begin to accept the sadness and let everything else sink in, it will certainly leave you feeling paralyzed and hopeless. However if you do decide to take control and find other things to make yourself better, you will surely have a brighter season.
For example, round up your own "alternative family". These could be friends whose company you genuinely enjoy. You can organize a get-together or a potluck feast. This way, you truly are spending the holidays with the people you love and have fun with.
Get out and go somewhere
The outdoors is brimming with activities and places that are waiting to put you in a better mood. All you have to do is get up, get dressed and get out of the house. Find something else to do or somewhere you've never been. For example, Christmas markets are all around town. Perhaps you can go window shopping or buy a few things that you can give as gifts to yourself and others.
You can also hit the park, museums, malls or more tranquil places to make you feel better. Remember, limits only exist when you decide to set it for yourself.
Pick up the phone and reach out
You'd be surprised how many people feel the same way you do. They aren't as festive or joyous as others are and they don't necessarily think it's the most wonderful time of the year right now. The trick? Reach out to these people and communicate.
A simple gesture of offering your company or even just a short conversation on the phone can change someone's mood. It can even change someone's life. So go ahead and dial that number. You'd be glad you did.
Treat yourself
It's been a long, tough and trying year and what better way to cap it off than by pampering yourself? When you have the holiday blues, we've discovered that one of the best ways to fight it is by treating yourself.
Remember, never be too hard on yourself. It's the time to make yourself feel good. It's the time to give yourself a little pat on the back or a big reward for making it through all those challenges.
Volunteer in a shelter or do community service
Nothing feels better than making other people feel good. The fact is not everyone is as privileged as others, and this couldn't be more evident during the holidays. The next best thing to do? Kill time by volunteering in soup kitchens or shelters. Be part of a community service project that will help the homeless, feed the hungry and care for the weary.
It won't be long until you realize that there are far too many people who could use our help. The smallest gesture can make the biggest difference.
Learn something new
Distracting yourself isn't always that bad. In fact, once you realize the holiday blues are setting in, it's good to learn something new to kill time. You can even rediscover an old creative talent.
All you need is the willingness to put yourself in a better situation than what you're in right now. We hope that this season will be kinder to you and you can make it kinder for yourself.
http://tranquilityfuneralservice.com/wp-content/uploads/2017/07/Screen-Shot-2017-07-11-at-4.20.50-PM-300x81.png
0
0
http://tranquilityfuneralservice.com/wp-content/uploads/2017/07/Screen-Shot-2017-07-11-at-4.20.50-PM-300x81.png
2016-10-22 00:00:00
2016-10-22 00:00:00
Coping with Being Alone for the Holidays