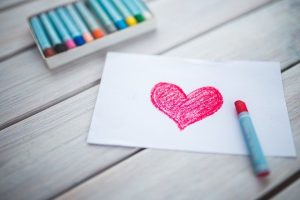 Fill your heart with love today
Don't play the game of time
Things that happened in the past
Only happened in your mind, only in your mind
Oh, forget your mind, and you'll be free, yeah
The writing's on the wall
Free, yeah, and you can know it all
If you choose
Just remember, lovers never lose
'Cause they are free of thoughts unpure
And of thoughts unkind
Gentleness clears the soul
Love cleans the mind and makes it free
Oh, happiness is happening
Dragons have been bled
Gentleness is everywhere
Fear's just in your head, only in your head
Fear is in your head, only in your head
So forget your head and you'll be free
The writing's on the wall
Free, yeah, and you can know it all
If you choose
Just remember, lovers never lose
'Cause they are free of thoughts unpure
And of thoughts unkind
Gentleness clears the soul
Love will clean your mind and makes you free
Free, yeah, yeah-yeah-yeah, yeah-yeah-yeah
Free, yeah, yeah-yeah-yeah, yeah-yeah-yeah
Free, yeah, yeah-yeah-yeah, yeah-yeah-yeah
Free, yeah, yeah-yeah-yeah, yeah-yeah-yeah
Free, yeah
Song Interpretation:
Should you be tasked with the arduous responsibility of planning a funeral, one of the details you have to worry about is the song playlist that will be included in the memorial service. Music is very powerful because it can set the mood for your event. It also has the capability of evoking emotion in its poignant words and melody, while sending a powerful message through its lyrics at the same time.
If you are looking for an upbeat and hopeful funeral song to help the mourners alleviate their pain and realize there is a bright side, "Fill Your Heart" by Biff Rose and Paul Williams, written in the early 70s, is a great choice. This timeless song was covered and performed by the legendary David Bowie and Tiny Tim for a program called Hunky Dory. Both are influential musicians that have left their mark in the entertainment industry.
The lyrics of "Fill Your Heart" is entrancing because it offers comfort and peace, which is what everyone in your funeral service needs to hear. After all, it is never easy to lose someone. Words of encouragement can be gleaned in these lines: "fear is in your head/ only in your head, so forget your head." When you analyze the song, you will realize that such a serious message is delivered in a light-hearted manner. Even the melody is somewhat jovial, which really helps put all of you in the funeral hall at ease.
However, the clever lyrics nor the light-hearted tones do not diminish the significance of the message being conveyed. The song reminds everyone that death is not to be feared because it can be freeing. Moreover, as the song goes on, it elaborates that the pain of consciousness can be readily uplifted and alleviated by the power of love.
As you are mourning the loss of your beloved, you will realize that just as the song suggests, your love will remain. Even if the physical body of your deceased loved one is no longer around to be with you every single day, your love for each other will never fade away and die. You are left with loving memories that will last you a lifetime.
The song encourages you to go on with your life as seen in the lyrics, "Gentleness clears the soul/Love cleans the mind and makes it free." Though bereaved family members are currently imprisoned and paralyzed by their grief, as this hopeful song suggests, the hurt will not be forever. You can still do everything in your power to free yourself from the bondage of sadness and suffering. The song encourages you to continue living your best life by moving on. This is what your deceased loved one would want to see.
The song espouses that it is never wrong to give your love entirely and whole-heartedly to someone else because love never loses. This concept is reiterated in the song lines, "If you choose/Just remember, lovers never lose." Indeed, even if you are separated from your loved one because death is a thief that has stolen the soul, you will ultimately still be a winner because you have loved. And love always wins!
http://tranquilityfuneralservice.com/wp-content/uploads/2017/07/Screen-Shot-2017-07-11-at-4.20.50-PM-300x81.png
0
0
funeralservices
http://tranquilityfuneralservice.com/wp-content/uploads/2017/07/Screen-Shot-2017-07-11-at-4.20.50-PM-300x81.png
funeralservices
2020-05-12 14:58:31
2021-01-09 01:59:14
Fill Your Heart performed by David Bowie or Tiny Tim