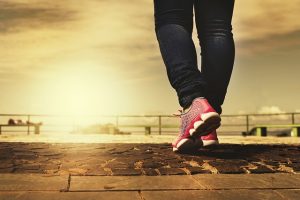 It's been seven hours and fifteen days
Since you took your love away
I go out every night and sleep all day
Since you took your love away
Since you been gone I can do whatever I want
I can see whomever I choose
I can eat my dinner in a fancy restaurant
But nothing
I said nothing can take away these blues
'Cause nothing compares
Nothing compares to you
It's been so lonely without you here
Like a bird without a song
Nothing can stop these lonely tears from falling
Tell me baby where did I go wrong
I could put my arms around every boy I see
But they'd only remind me of you
I went to the doctor and guess what he told me?
Guess what he told me?
He said girl you better try to have fun
No matter what you do, but he's a fool
'Cause nothing compares
Nothing compares to you
All the flowers that you planted mama
In the back yard
All died when you went away
I know that living with you baby was sometimes hard
But I'm willing to give it another try
'Cause nothing compares
Nothing compares to you
Nothing compares
Nothing compares to you
Nothing compares
Nothing compares to you
The pain of loss is truly incomparable. If somebody is truly gone for good, the sheer devastation rips through the soul. Nothing Compares To You is a spine-chilling and haunting song about this kind of loss. Every minute of every hour is an agony which leads to a certain kind of numbness where you feel nothing and everything at once.  This feeling is succinctly captured in the opening lines "It's been seven hours and fifteen days/ Since you took your love away/I go out every night and sleep all day/Since you took your love away."
This song can easily be that one about experiencing a break-up of a relationship but it can fit well in your funeral service program just in case you are doing some funeral planning for a friend or a loved one who's gone away ahead of us. This is perfect because the song not only tells about the loved one who's gone but also how the rest of the living whom he or she left are dealing with the tremendous loss. This song, the violins, the vibrating vocals and the echoing can give that spine-chilling feeling.
This really evokes the lonely feeling despite whatever the one who experienced the loss does in order to forget the pain. The person can do whatever, have fun with people or eat in a fancy restaurant but the blues cannot simply be taken away, just "…Like a bird without a song."
Going through the pain of loss can even spiral down to a depressive episode. When one is having depression, the things that one usually enjoys doing may not be so enjoyable to him or her as much anymore, if at all. In severe cases, it can even go to the point of the negligence of personal hygiene. When one is depressed, a person may neglect to take a bath or brushing his or her teeth, because 'what does it matter, anyway, when the reason for living is gone?', they would ask. This kind of episode is reflected in the lines later in the song where the speaker says, "..All the flowers that you planted mama/ In the back yard/ All died when you went away."    In that line, we see that that speaker just doesn't care about her surroundings anymore, because all that mattered to her life is now gone.
Grief is a process that we all must go through when faced with the loss of somebody we love. The trek is long and is quite the challenge. But with songs like Nothing Compares To You, we got to be more in touch with these strong emotions that have welled-up inside us, emotions that we cannot express through words. Music and its lyrics can get us very connected to a side of us that we cannot reach because of how deep these emotions are buried sometimes. We just have to remember that there is still life after grief and, just like anything else in life, this too shall pass.
http://tranquilityfuneralservice.com/wp-content/uploads/2017/07/Screen-Shot-2017-07-11-at-4.20.50-PM-300x81.png
0
0
funeralservices
http://tranquilityfuneralservice.com/wp-content/uploads/2017/07/Screen-Shot-2017-07-11-at-4.20.50-PM-300x81.png
funeralservices
2018-07-17 15:21:47
2019-12-05 17:17:46
Nothing compares to you (Sinead O'Connor)