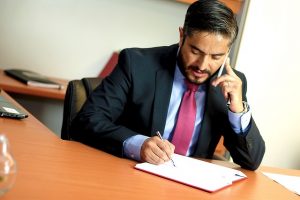 If you are faced with end of life decisions and you have extensive real estate and financial assets, a good estate planning lawyer will be of much help. For that matter, even if you are not that wealthy but have a number of assets listed in your name, you still need the services of a good financial counselor. This professional will guide you through the very complicated process of making a last will and testament and will ensure that all the proceeds of your estate will go to whom and wherever you wanted them to go. Here are some tips on how you can find a good estate planning lawyer.
Check the Credentials
The first thing you need to do is to check if the lawyer is a CFP (certified financial planner). A lawyer is only able to legally provide financial planning services if he or she has undergone the specific education and training in this particular area of professional service. It will be good if the lawyer is also accredited by a related professional association. Without this certification or accreditation, the service that the lawyer will provide may not be sound and may have no legal basis which might also put your estate in jeopardy.
Check the Experience
The next thing you need to do is to check if the estate planning lawyer has enough experience in providing this service. It will not be hard for you to check this out as most lawyers, including those practicing estate planning, have records available to the public. You can check your local BAR Association and look up the lawyer's board certification specifically the National Association of Estate Planners and Council. The NAEPC can provide a list of their Accredited Estate Planner where you may be able to see the background and experience of the particular estate planning lawyer whom you are considering.
Get Referrals from Family and Friends
From your circle of family and friends, you may be able to get some referrals. If your close associates are of the same financial level, some of them may have used the services of estate planning lawyers. This is an area that you need to explore instead of just going on your own searching for this type of professionals.
Check the Fees
Estate Planning Lawyers do not charge the same rate. The service fees of some lawyers are high while some are lower. This doesn't necessarily mean that those who charge higher are better. It all depends on the approach and attitude of the lawyer. But in any case, you need to check the service fees for the specific services that you will need. Some lawyers do not charge a flat fee but will base their fees on the amount involved. Be sure to check all of the payment details before you decide on which lawyer you will get.
Get Referrals from the Estate Planning Lawyer
You also need to ask referrals from the estate planning lawyer that you are considering. These referrals are the clients that this lawyer has already provided his services to. Your aim here is to call these referrals and check if they are satisfied with the services that this lawyer has provided them. This is by far the best way to check if the lawyer that you are considering is a good one or not. But the best time to do this is after you have accomplished all the other steps mentioned in this article.
Check if the Lawyer is covered by Insurance
You also need to check if the estate planning lawyer has insurance. There are times when these lawyers make mistakes and this insurance will take care of the consequences of those mistakes. These mistakes are very costly considering that the subject matter is estate planning. In this regard, you also need to check the record of their insurance.
Have All Things Written Down
Be sure to have all the details of the services and their respective fees written down on the contract before you sign it. If there is any discrepancy about anything, be sure that it is corrected and dealt with appropriately. This will prevent misunderstandings after the estate planning services are already rendered by the lawyer. Be particular about the manner of payment that the lawyer is requiring. This should be very clear in the contract that you will sign.
http://tranquilityfuneralservice.com/wp-content/uploads/2017/07/Screen-Shot-2017-07-11-at-4.20.50-PM-300x81.png
0
0
funeralservices
http://tranquilityfuneralservice.com/wp-content/uploads/2017/07/Screen-Shot-2017-07-11-at-4.20.50-PM-300x81.png
funeralservices
2018-02-18 15:13:55
2019-12-05 17:17:47
How To Find A Good Estate Planning Lawyer