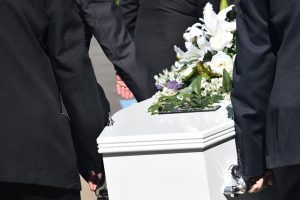 Most people would rather think about planning the funeral service of another person. But they won't do the same thing for themselves because nobody in his right mind would like to say goodbye to this world in an untimely way. However, there is a special day in the United States that is called "Create a Great Funeral Day." This type of event has been celebrated for the past 11 years. This underlines the need for people to also think about how to create a great funeral. In fact, that was the primary reason why this day was created.
As it is, most funeral services are conducted in the same manner. There is really no marked difference from one funeral service to another. But there is a now a growing sentiment that a funerals service should be unique because it is a special event for the person concerned. However, some people would say this is not an easy thing to do since they don't know anything about this not-so-ordinary task. In this regard, here are some tips on how to create a great funeral.
Personalize the service
The task of creating a great funeral will be a lot easier if you will think about uniqueness. Each person is a unique being. So, if you know the thing that makes a person unique, you already know where to start. Work on the individuality of the person and try to search for the thing that makes it special and work on that theme. At the end of your planning, you will have come up with many ideas on how the funeral can be great.
Organize a memory table
You can also make a great funeral by organizing a memory table. This table can be the platform where you or your sympathizers can display whatever stuff they have of the dearly departed that will make the funeral more memorable. To personalize the display, collect unique items connected to what the dead person loved to do when he or she was still alive. Or you can display some of the person's special creations such as paintings, books, or other attractive stuff.
Don't just do the planning by yourself
Don't make the mistake of taking all the credit for a great funeral. Involve your family members, or even some of the dead person's close friends. They must have some things that only they can contribute. You can also focus on planning around the fond memories that the departed one has with the family and friends. If all your visitors know that they had a hand in creating a great funeral, it will really stick in their memories.
Personalize the casket
A personalized casket or urn will surely make the funeral service a unique event for all those who will attend. Perhaps if the departed one is an athlete, you can decorate his casket with stuff that symbolize the sports that he or she participated in while still alive. If the person is a lover of music, you can attach musical items on the casket to make it known to all and sundry that this person is a lover of music.
Play the favorite music of the person
Don't just settle with the funeral music that is commonly played in funeral services. There's no harm if you will insert the favorite music of the person while he or she was still living. Of course, some people will frown when rowdy rock music is played on a funeral service. But what will prevent you from doing this if the dead person is a famous rock star? So, set unwarranted modesty aside, but don't be oblivious to other people's feelings either, and honor the dearly departed by playing his favorite music in his or her funeral service.
Give visitors a keepsake of the event
We always assume that when we attend a wedding, we will be going home with a keepsake. You can do the same to a funeral service. Many people have said that wedding services and funeral services have many things in common. Giving a keepsake to memorialize the event is one of them. So, think about giving the visitors something that will help them keep the memory of the dead person alive when they get back home after the funeral service.
http://tranquilityfuneralservice.com/wp-content/uploads/2017/07/Screen-Shot-2017-07-11-at-4.20.50-PM-300x81.png
0
0
funeralservices
http://tranquilityfuneralservice.com/wp-content/uploads/2017/07/Screen-Shot-2017-07-11-at-4.20.50-PM-300x81.png
funeralservices
2018-03-02 16:19:48
2019-12-05 17:17:47
How To Create a Great Funeral