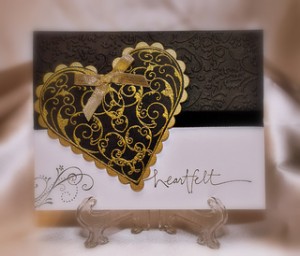 If you know a friend or an officemate who has recently lost a family member, it is often difficult to figure out exactly what to tell him during these times of loss and adversity. Most people send funeral flowers to extend their condolences to the family.
Another common thing to do is to send funeral cards to the affected kin. Howeceve you have to be aware that even if funeral cards are supposed to show that you are sympathizing with the relatives, there are cases wherein the messages inside the card may not be appropriate for the occasion.
Here are some basic tips regarding card etiquette that you must follow when sending cards to the grieving family:
Send your card as soon as you hear about the sad news. Timing is one of the things that you need to consider when sending out sympathy or funeral cards. You should send your messages when the family needs them the most. Through your messages, the family members will feel that their friends and colleagues are there to help them in whatever way. You can choose to deliver the card by yourself or you can also have it mailed.
When buying store–bought cards, always sign the card and write a few messages with your own handwriting. Sympathy and funeral cards are supposed to be your sympathizing words to the family members who have lost a special person in their lives. You need to let them know that you are sincere with your messages. A simple gesture of writing your own message by hand will already mean a lot to the recipients.
Keep the message simple and polite. As much as possible, do not over explain your message in the card because this might take away its purpose. You can add a few lines from famous funeral quotes to captivate the emotion into your card.
http://tranquilityfuneralservice.com/wp-content/uploads/2017/07/Screen-Shot-2017-07-11-at-4.20.50-PM-300x81.png
0
0
http://tranquilityfuneralservice.com/wp-content/uploads/2017/07/Screen-Shot-2017-07-11-at-4.20.50-PM-300x81.png
2013-04-22 00:00:00
2013-04-22 00:00:00
Funeral Cards Etiquette