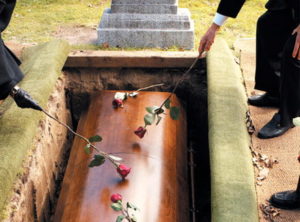 Many families tasked with funeral planning are not keen on receiving flower arrangements for their loved one or the latter had given them specific instructions to that effect. This is a common practice since some are in the belief that once the funeral is over, the wilted flowers would be of little use to the family. So they might as well donate the amount to charity.
1.  Put it in writing.
Just as you have seen others do it, include the line "in lieu of flowers …" in the obituary and in all the funeral announcements you make, whether online or offline. If you wish, you can also state the name of the charity you are helping and your reason for the choice.
2.  Seek the help of the funeral director.
Funeral homes are your allies when it comes to collecting the actual donations. You can make a request to the funeral director for them to facilitate the receipt and even the delivery of the donations to the charity of your choice. When you are grieving and attending to guests and your own family at the same time, you will appreciate how this kind of service will help you through the difficult period.
Source: Palmmortuary.com
http://tranquilityfuneralservice.com/wp-content/uploads/2017/07/Screen-Shot-2017-07-11-at-4.20.50-PM-300x81.png
0
0
http://tranquilityfuneralservice.com/wp-content/uploads/2017/07/Screen-Shot-2017-07-11-at-4.20.50-PM-300x81.png
2011-10-21 00:00:00
2011-10-21 00:00:00
How to Arrange for Donations Instead of Flowers