"I'm Moving On" – performed by Rascal Flatts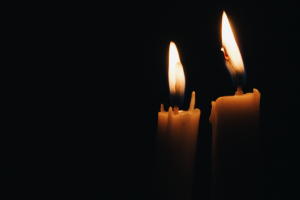 I've dealt with my ghosts and I've faced all my demon
Finally content with a past I regret
I've found you find strength in your moments of weakness
For once I'm at peace with myself
I've been burdened with blame, trapped in the past for too long
I'm movin' on
I've lived in this place and I know all the faces
Each one is different but they're always the same
They mean me no harm but it's timethat I face it
They'll never allow me to change
But I never dreamed home would end up where I don't belong
I'm movin' on
At last I can see life has been patiently waiting for me
And I know there's no guaruntees, but I'm not alone
There comes a time in everyone's life
When all you can see are the years passing by
And I have made up my mind that those days are gone
I sold what I could and packed what I couldn't
Stopped to fill up on my way out of town
I've loved like I should but lived like I shouldn't
I had to lose everything to find out
Maybe forgiveness will find me somewhere down this road
I'm movin' on
I'm movin' on
I'm movin' on
Aside from adorning the venue for the memorial with funeral flowers, you can change the mood inside the room by playing wonderful songs that tell something about the deceased person.
Different funeral related songs like "I'm Moving On" can be chosen because of the meaningful lyrics. The song was performed by Rascal Flatts and it was written by Phillip White and D. Vincent Williams.
I loved this song because the lyrics tell you that life is full of unexpected events and happenings and in all those unfortunate events, you learn something out of them and you try to move past that.
The song is also about being at peace which is perfect for a funeral. It tells the families of the deceased that even though a loved one is dead, he will be at peace because the place that he will be going to will be his new home.
This also tells the people that everyone must treasure life as it is lived because you cannot bring back all of those years that had been lost. The family should remain strong in this time of loss.
As the lyrics say, "But I'm not alone" speaks loudly about how the bereaved family must hold on to each other.
For other good funeral songs to use in the memorial service, you can search them at www.songmeanings.net.
https://tranquilityfuneralservice.com/wp-content/uploads/2012/08/pexels-andre-moura-2563040-scaled.jpg
1707
2560
admin
http://tranquilityfuneralservice.com/wp-content/uploads/2017/07/Screen-Shot-2017-07-11-at-4.20.50-PM-300x81.png
admin
2012-08-11 00:00:00
2022-04-17 14:19:03
"I'm Moving On" – performed by Rascal Flatts