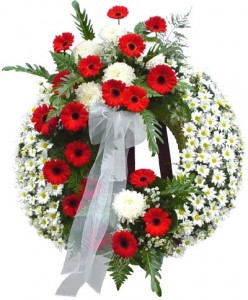 Upon hearing the news of the death of someone in your extended family or your circle of friends, one of the most immediate things that you can send aside from a condolence greeting is flower. Choosing which type of flower arrangement to send to the grieving family is crucial but you need to take note of the other factors as well. When you contact a flower shop, you will be asked what kind of arrangement you need.
Here are the types of funeral flowers that you can send to the family:
Casket Cover. Casket covers are flower arrangements that are placed on top of the coffin. These are presentation pieces because the flowers are used to beautify the coffin during the viewing or the memorial service. Most casket covers are shaped like a dome with a base of leaves and flowers forming the top part of the arrangement. Unless you are part of the immediate family of the bereaved, do not send or order casket covers.
Inside Pieces. Inside pieces flower arrangements are those that you can see inside the coffin. They can be at the feet portion, in the hands or in both sides of the body. It is customary for children and grandchildren to send these inside pieces instead of the adults.
Funeral Wreaths. This is the type of flower arrangement that you can definitely send to the funeral services of your deceased friends or family members. These wreaths are symbols of respect and honor. The good thing about sending wreaths to the family is that they can place the flowers anywhere since they can stand on their own. They are usually placed at the entrance of the funeral house or at the venue of the memorial.
Flower Baskets. Flower baskets may be sent to the home of the grieving family after the funeral service or after the burial. You may also find a condolence note placed with the flowers. This type of arrangement is commonly given by people who were not able to attend the funeral. Flower baskets may also be sent for the memorial and they are usually placed below the coffin. 
http://tranquilityfuneralservice.com/wp-content/uploads/2017/07/Screen-Shot-2017-07-11-at-4.20.50-PM-300x81.png
0
0
http://tranquilityfuneralservice.com/wp-content/uploads/2017/07/Screen-Shot-2017-07-11-at-4.20.50-PM-300x81.png
2012-08-20 00:00:00
2012-08-20 00:00:00
What Type of Flowers Can You Send in a Funeral?