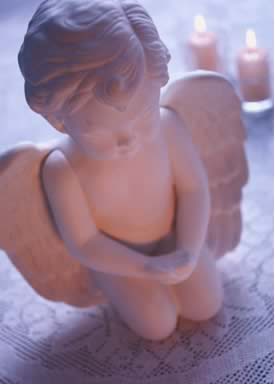 Having a death in the family can be really devastating. But when the person who died is a child, it is even more heartbreaking. Even so, it is still important to perform a thorough funeral planning for the child's service.
A child's funeral is really similar to a typical service but some aspects can be changed to accommodate the fact that the person who died is a very young individual.


The first thing that you must do is prepare the basic arrangements just like you are preparing for a funeral of an adult. This includes :
Choosing a funeral home
Picking out flowers
Making an obituary and sending them out to the close families and friends.
The date and the venue must also be set in advance.
It will also be the decision of the parents to either burry the body of the child or to have it cremated. So it will also be important to choose the right casket or urn depending on their decision.
Decorations in the venue of the service can definitely change the mood in the room. Because the deceased is a child, personalizing the decorations for the venue is really important.
Certain flower arrangements can be altered to make it look more geared towards children and the youth as compared to the very formal arrangements that people typically see.
One of the most important things that you must consider when planning a funeral for a child is the children.
Friends and classmates of your child will attend the funeral services and you will have to pay extra attention to them.
You can manipulate the environment of the service to let the children feel more comfortable.
The last thing that you want to do is to scare the children in this event. Some parents even have a separate room for the children where there are pillows and they can have a friendly discussion about their thoughts of death.
It will be nice of these kids can vent out their feelings. They can even write their farewell messages on pieces of papers and they can recite it to everyone during the service.
http://tranquilityfuneralservice.com/wp-content/uploads/2017/07/Screen-Shot-2017-07-11-at-4.20.50-PM-300x81.png
0
0
http://tranquilityfuneralservice.com/wp-content/uploads/2017/07/Screen-Shot-2017-07-11-at-4.20.50-PM-300x81.png
2012-05-17 00:00:00
2012-05-17 00:00:00
Planning for a Child's Funeral