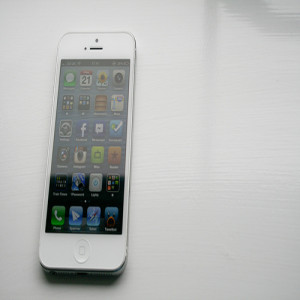 Public mourning has become en vogue again.  But these days, there are no grand funeral services (save for the rich and famous),and no wardrobes filled with black crepe dresses, or jewelry made from the deceased hair.  No.  Public mourning has taken another form:  Social media posts.
But does this renaissance do justice to the memory of the dead?
Many believe it does.  For starters, pouring out one's sentiments on the tragic loss of a dear friend or loved one online can be a cathartic experience.  It was a form of release for many who are coping with the death of someone they love, but are not ready to face the world just yet.
Social media and the Internet, too, have given the bereaved an instant access to a support system.  Likes, hashtagged posts, and personal messages may not be as comforting as a hug or a pat on the back, but they can somehow give the grievers some reassurance that they are not alone in this predicament.
Distance was no longer a problem, too.  Anyone who cannot make it to the funeral can communicate with the bereaved through instant messaging apps, like Skype or Facebook Messenger.  Facebook memorials can be setup so everyone can have a chance to express their feelings of grief, or share messages of remembrance, even when they're far away.
In addition, nobody felt isolated in the grieving process, unlike before.  Social media has allowed grievers to form a community that included the most marginalized microcosm, the deceased friends.
On the other hand, a lot, too, agree that social media and the Internet have trivialized death.  Mourning has become nothing more like a need to feed one's own narcissism.  When Robin Williams died, Twitter and Facebook were abuzz with #RIPRobinWilliams, memorable lines from his movies, and funeral quotes dedicated to the famous comedian.  Everyone competed for relevance, outdoing each other in craftingstandout memorials for the late actor.  Alas, in memoriam posts (often followed by #RIP hashtags) became more obligatory than personal because of FoMo (or Fear of Missing Out).
Opinions on the revival of public mourning may be mixed.  But one thing is certain, it is the new norm.
http://tranquilityfuneralservice.com/wp-content/uploads/2017/07/Screen-Shot-2017-07-11-at-4.20.50-PM-300x81.png
0
0
http://tranquilityfuneralservice.com/wp-content/uploads/2017/07/Screen-Shot-2017-07-11-at-4.20.50-PM-300x81.png
2015-01-15 00:00:00
2015-01-15 00:00:00
Social media and the renaissance of public mourning