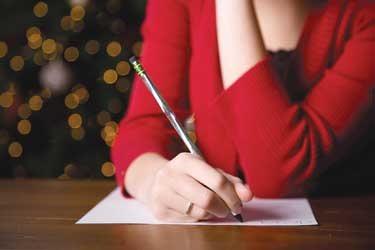 Although funerals are events where people mourn because of the death of a person, it is also a time when families and friends get together. For the immediate family of the deceased, it is just appropriate for the members to show their appreciation and thanks to all of the people who have made an effort to reach out and help.
Do you know how to write eulogy? In this piece it is recommended that you thank all of the people who helped. Giving out thank you notes will be very effective. It is the most common method as well.
It will be best if a member of the immediate family will do the signing and the sending of all the thank you notes a few days after the funeral or memorial service had been held. If the family is too distraught and unable to accomplish the task, a close friend can be assigned to do it.
The people that you need to send thank you cards are those who actually had something to do with the funeral. You can begin with those who attended the service, the individuals who sent donations, those who sent funeral flowers, the ones who contributed in transportation, assisted with the preparations of the funeral, the pallbearers, the musicians who played music during the funeral and during viewings, the clergy, the funeral director, and those who sent you text messages, emails, calls, and letters of sympathy.
It is always understood that funeral thank you notes will be sent late. But you can never send these notes two months after the funeral. The best time to accomplish the task will be 2 to 3 weeks after the holding of the service. If you really can't help but send the notes late, you can indicate there that you are sorry for the delay.
http://tranquilityfuneralservice.com/wp-content/uploads/2017/07/Screen-Shot-2017-07-11-at-4.20.50-PM-300x81.png
0
0
http://tranquilityfuneralservice.com/wp-content/uploads/2017/07/Screen-Shot-2017-07-11-at-4.20.50-PM-300x81.png
2013-03-08 00:00:00
2013-03-08 00:00:00
The Art of Sending Funeral Thank You Notes