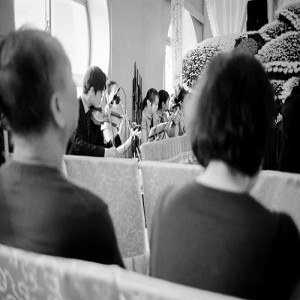 No one likes talking about death as much as no one likes thinking about one's funeral. While it might be the single, uneasiest feeling in the world, preplanning your own funeral entails immense financial and emotional benefits.
Known as the people's politician, Margo MacDonald was not only famous for her generous political work during her lifetime. She was also known as the woman who took control down to her last breath, as she planned her very own funeral service.
There is essence in planning for your future memorial service. Below are some points of enlightenment.
Unburdening your loved ones
This early on as you allow yourself to plan your funeral, you are already unburdening your loved ones from the future pains of making difficult decisions. You are relieving them of the confusion of whether to have a burial or cremation, for instance. Moreover, you are preventing future arguments that could arise, which could be altogether overwhelming.
Taking control of what you want
All of your loved ones want nothing but the best for you but leaving these things unplanned may lead them strained throughout such troublesome time.
Letting them know what you want works both ways, as you are able to address what your personal preferences are and your loved ones don't have to go through an excruciating guessing game.
Avoiding overspending
Deaths and funerals are highly emotional events. Most of the time when this comes as sudden, judgments are overwhelmed and clouded, leading to emotional overspending that could take a later blow among the loved ones.
With a preplanned funeral, you are helping them avoid such spending and looking into exactly which services and merchandise you'd prefer. Here, your friends and family don't have to think about additional services that you will find unnecessary.
Locking in today's prices
If you choose to preplan your funeral, you can lock in today's prices, which can dramatically increase in the near future. Simply ensure you are going to work with a funeral professional for such action in order to minimize problems.
It takes a tremendous amount of acceptance and courage but planning one's funeral is highly beneficial. Consider these points to allow yourself and loved ones the most comfortable and dignified way of embracing the future.
http://tranquilityfuneralservice.com/wp-content/uploads/2017/07/Screen-Shot-2017-07-11-at-4.20.50-PM-300x81.png
0
0
http://tranquilityfuneralservice.com/wp-content/uploads/2017/07/Screen-Shot-2017-07-11-at-4.20.50-PM-300x81.png
2015-07-17 00:00:00
2015-07-17 00:00:00
The Essence of Preplanning Your Funeral