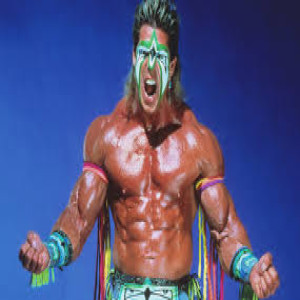 James Hellwig or as popularly known in the wrestling world as the "Ultimate Warrior" dies at the age of 54. Wrestling fans around the world grieves for his loss.
James Hellwig was just recently inducted in the WWE hall of fame. Sadly, days after his honored induction, he passed away. Speculation of his death was not confirmed since WWE officials would not want to give a press release on the manner of how he died.
During the late 1980's to the early 90's, the Ultimate Warrior was a popular staple during for the WWF or the World Wrestling Federation shows (now renamed WWE or World Wrestling Entertainment). One of his popular and memorable fights was during Wrestlemania 6 where he defeated Hulk Hogan and another was during Wrestlemania 7 where he encountered Randy Savage aka "Mache King". However, his fame to wrestling stardom was short lived when at 1993; he legally changed his name to Warrior to have full rights on anything associated with the character. This doomed his career. Added to that, he was said to be also asking too much money and more control on the character that the Wrestling Federation created for him. It was a big disappointment for the WWE association and also for the wrestler.
He got back and mended his relationship with the company later on after a decade when WWE launched a new video game. Amazingly enough, the promotion of the WWE video game was successful since the person behind the campaign was the Warrior himself. With peace restored between the Warrior and the WWE Company, plus the wrestler's new induction to WWE's hall of fame, no one would expect this sudden loss.
As what he said in his inauguration, "Every man's heart one day beats its final beat, his lungs breathe their final breath, and if what that man did in his life makes the blood pulse through the body of others and makes them believe deeper in something larger than life, then his essence, his spirit will be immortalized."
James left wife Dana and two daughters. The family gave funeral services that were done to pay homage and honor to the late wrestler.
Several funeral quotes and sayings were given by his friends and family to commemorate him.
http://tranquilityfuneralservice.com/wp-content/uploads/2017/07/Screen-Shot-2017-07-11-at-4.20.50-PM-300x81.png
0
0
http://tranquilityfuneralservice.com/wp-content/uploads/2017/07/Screen-Shot-2017-07-11-at-4.20.50-PM-300x81.png
2014-04-30 00:00:00
2014-04-30 00:00:00
The "Ultimate Warrior" Dies at the age of 54