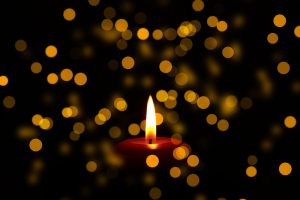 The death of a loved one is an unimaginable loss for many of us. The unfathomable uncertainty of death and the pain it leaves in the hearts of the bereaved leaves a void that cannot be filled. The gloominess and melancholy that ensue can be turbulent for the family and friends of the dead. To alleviate the heaviness of the atmosphere and reach out to the mourning individuals long after the funeral services are over, you may give them gifts and presents. Though this will not measure up to the gravity of their loss, at least you might, in some small way, make them feel a tiny bit better. Here are a few things that you can gift to people who mourn the demise of a loved one.
Send Funeral Flowers
If you are someone who is not particularly expressive through words, or just simply do not know how to articulate your sympathies without sounding too patronizing, the gift of funeral flowers is one that is a perfect way to relay your feelings. Many find themselves feeling choked up when speaking to the bereaved or writing letters. Feel no fear; flowers are all you need. Certain flowers have long been a symbol of grieving, peace, and hope. In giving flowers, you send a message that though we mourn today, we can still remain hopeful that we, too, will live a life of peace as our loved ones have found in the eternal kingdom. Yes, indeed there are times that you say it best when you say nothing at all.
Offer Prayer Cards
Without a doubt, the turbulence and inner chaos brought about by death can make individuals lose faith and forget about reality. It is essential to find a way to let the mourning know that things will be okay, and they will get their life back on track. The perfect way to do this is by gifting them prayer booklets to help them remain faithful and hopeful for inner peace. For many, prayer is a source of comfort, and these prayer books might just allow them that.
Give Printed Inspirational Quotes
In the advent of technology, inspirational quotes and stories abound on the internet. Printing copies of inspiring quotations will bring about the hope and encouragement that the grieving family members need to hear. Though you were not the actual author of these quotes, they very well relay the message. These quotes allow them to see the tiny glint of light at the end of a seemingly endless dark tunnel. After all, we all go through these dark and dreary times, and sometimes, all we need is to remember that the darkness never lingers, and the sun will rise again.
Provide Comfort Food
The moment we realize a loved one has passed, the world freezes, our hands tremble, the heart stops, and our minds go blank. We go off track. With the knowledge that life will never be the same, many people find it difficult to carry on with chores and routines. This includes the task of cooking. Gifting meals and ready-made food saves the grieving from having to exert effort in the kitchen. Choose a dish that is one of their favorites to let them know that you are there and that you care.
Gift a Musical Compilation of Uplifting Songs
Music is a language that transcends all barriers. Sending the bereaved with the gift of song is one way for you to express your sorrows and sympathy. A good repertoire of uplifting songs will literally help lift up their spirits, at least in the slightest. We all are capable of feeling, and music is a catalyst for us to feel our emotions. Though you may not have composed the lyrics or come up with the awe-inspiring melody, the mere fact that you might have made the grieving family dance, sing along, or smile is enough.
Final Word
We all have experienced the death of someone near and dear. Sometimes, the greatest gift anyone can receive is the gift of thought. Let the grieving know that they are not alone. In a world of 8 billion people, not everyone will know your name, understand your struggle, nor share your grief. Having just one person beside you, a hand to hold, a number to call, a shoulder to cry on, and a voice of reason is enough to make you feel like you have the whole world's support. So be there. Be that person whom the bereaved can lean on to for help and encouragement. It may not be a big deal to you, but it can mean the world and a whole lot more to them.
http://tranquilityfuneralservice.com/wp-content/uploads/2017/07/Screen-Shot-2017-07-11-at-4.20.50-PM-300x81.png
0
0
funeralservices
http://tranquilityfuneralservice.com/wp-content/uploads/2017/07/Screen-Shot-2017-07-11-at-4.20.50-PM-300x81.png
funeralservices
2020-07-17 03:29:51
2021-01-09 01:58:50
What to Give a Grieving Family