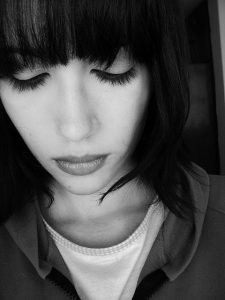 It is difficult for many of us to come to terms with the death of a loved one. It is in trying times like these where we need the support of relatives and friends. If your neighbor has recently lost someone dear to them, your concern and help would greatly be appreciated. One way to "show up" after the funeral services is through the act of giving, which demonstrates that you genuinely care. If you are feeling uncertain about what to gift to a grieving neighbor, here are some suggestions that can brighten up their day:
Provide Snacks and Meals
For many, the grief that accompanies the loss of a loved one is very draining. Usually, mourning family members have little energy left to go about daily chores like preparing meals. One way you can help your grieving neighbor is by giving food. Prepare some snacks or hot meals and dishes that suit their palate. Not only do you eliminate their need to cook, but you also give them more quiet time to mourn. Food is not just for nourishing the belly, but it serves as a comfort for the soul.
Give Hallmark Flowers
There are many methods to express your sincere condolences, and one of the no-fail ways to do that is by sending funeral flowers. These beautiful blooms carry meaning. White roses evoke purity and peace while showing that you are with them as they mourn. You can give a bouquet of sunflowers which signify happiness. The yellow color evokes sunshine and positive vibes. You can also opt to pay for an elaborate flower arrangement, and send it to the funeral parlor or their home. Some people say that flowers are costly but whither in the end. However, pretty flowers in the room also make the atmosphere less melancholic. It is something that most people don't buy for themselves, but it is one thing that is very much appreciated when received.
Contribute Monetary Gifts
Everyone knows that the cost of holding a wake and funeral is not cheap. The casket alone can go beyond five thousand dollars. If the deceased was hospitalized, there are also medical bills to consider. One excellent way to help your neighbors lessen their financial burdens is to help them by giving money. You don't have to give thousands, but pledging a few hundred dollars will mean a great deal of help to the family. In times of crisis, there is no amount too small.
Consider Gift Certificates
If you feel ambivalent about handing over cash, another fantastic way to help your neighbor grieve is to give them gift certificates. You can give grocery gift cards to help with their necessities. Another favorite is a certificate to the spa or the salon. This will allow them to have time for themselves to boost their mental health. A relaxing massage or a new hairdo gives them that relaxing me-time break from all the sadness and melancholy. If you want to show an even more personal kind of support, take them out on a spa date or salon make-over. Doing so will hopefully make them feel much better.
Prepare an Uplifting Music Compilation
Music is a form of poignant language that moves the soul. A heartwarming present to give your grieving neighbor is the gift of music. Gather a list of inspiring and uplifting songs into a Spotify playlist or burn them into a cd or USB. Whenever your neighbor hears it, they may feel more inspired and hopeful. Choose songs that are upbeat and have great lyrics. These songs will make those whose hearts are hurting feel better even just for a little while.
Handover an Inspiring Book 
Inspirational books make amazing gifts that you can present to your mourning neighbor. Share with them one of your favorite inspirational books to let them know that you are thinking of them. These books are great in stimulating hope and positive feelings. Books have the power to help the lost find their way, and the depressed feel better.
Offer Your Time and Presence
Nothing is a greater gift than one's time. Showing up to the wake and funeral of your neighbors' loved one displays your love and support. Being right by your neighbors' side when they feel low is the best way for you to demonstrate that they are not alone and that they can count on you. Presence is one of the best presents in the world. Just be there. Period.
Final Word
When given by a genuine heart, there is no gift too big or small. It is important to show your love and support, especially to your neighbor, who lives close by. Being neighborly in this harsh world shows that the human spirit's kindness will always triumph over darkness and death. Remember, in times of grief and sadness, we all need to feel like we are not alone, so be kind, gentle, and compassionate.
http://tranquilityfuneralservice.com/wp-content/uploads/2017/07/Screen-Shot-2017-07-11-at-4.20.50-PM-300x81.png
0
0
funeralservices
http://tranquilityfuneralservice.com/wp-content/uploads/2017/07/Screen-Shot-2017-07-11-at-4.20.50-PM-300x81.png
funeralservices
2020-08-18 15:49:28
2021-01-09 01:58:34
What to Give To a Neighbor Who Lost a Loved One