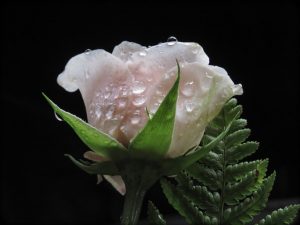 Regardless of whether you know the deceased or not, death always has a way of leaving us at a loss for words. Gathering your thoughts and writing down to express your condolences on paper is never easy. Though you don't know the deceased, you are doing this act of kindness for the ones left behind who feel a massive loss over the death of their beloved.
Mustering up the words to show your sympathies for those in mourning is very challenging. However, don't let your apprehension deter you from giving a sympathy card during the funeral ceremonies. It may be difficult to find the right words to say, especially if you don't know the deceased personally, but it is not an impossible task to accomplish. If you need a burst of inspiration, consider the following ideas, to help you finish writing your sympathy card.
Keep It Simple: Go with the Classic Lines
If you don't know the deceased and you are grasping at words not knowing what to say, here are four words for you: just keep it simple! Go with the classics. Some say they are generic clichés, but they are dubbed this way for a very good reason. They are short and straight to the point. Try the following lines: "I am sorry for your loss," My condolences," and "My deepest sympathies."
These statements sum up your thoughts but do not diminish your intention. They let the bereaved know that they have your full support in a concise manner. Sometimes, it's best to keep things short. You don't need to write and dedicate a whole novel, just a simple gesture like sending a short note written on a card paired with a beautiful bouquet is enough to console the weary hearts who are pining for a deceased loved one.
Try Ennobling Words Taken from Songs or Poems
At a loss for words? It is okay to borrow them from another person and give due credit, of course. Take some of your favorite inspiring lines from a song or a stanza of a poem. There are many funeral poems or songs out there for you to take inspiration from. Though the words are not yours, the thought is still there.
When you write this in your card, it still very much comes from your heart. These words will hopefully uplift the mourning family members and comfort them as well. The important thing here is you are able to relay your heartfelt sympathies. It is never easy to lose a loved one, so showing your support during this very trying time is crucial.
An example of a popular funeral poem is the Warm Summer Sun written by the classic author, Mark Twain in 1896:
Warm summer sun,
Shine kindly here,
Warm southern wind,
Blow softly here.
Green sod above,
Lie light, lie light.
Good night, dear heart,
Good night, good night.
Choose Some Inspiring Quotes
Similarly to sharing lines from a poem or song, quotes effectively convey the emotions that you feel in a short and direct way. Choose insightful quotes that serve as reminders that there is hope after death. This is an ideal method to express how you're feeling at times when nothing seems to make sense. Reading the quotes on the nature of love, life, and loss will help uplift the spirits of the bereaved.
Quotes are great reminders and mantras to keep in your life. Share quotes that are dear to you to make the message more personal. Examples of popular quotes are:
"Death is not extinguishing the light. It is putting out the lamp because the dawn has come." -Rabindranath Tagore, artist and writer
"There is only one happiness in this life, to love and be loved."-George Sand, author, real name Amantine Lucile Aurore Dupi
"Lives are like rivers: Eventually they go where they must. Not where we want them to."-Richard Russo, screenwriter, and author
Include Drawings and Doodles
If you are a fairly creative person who is not very eloquent in expressing yourself in words, do not be afraid to tap into your creative side. An unconventional yet great way to express your sympathies on the card is by drawing or doodling. After all, art is also a medium of expression and considered a form of language.
You may draw the family's portrait, or draw something symbolic to the grieving family. Do they like animals? Doodle a dog hugging its owner. There are no limits when it comes to your imagination! Let your creativity flow. The most important thing is to show your sincerity and allow your feelings to surge freely from within. As long as your intention is good, your artistic work need not be filtered because this depicts your honest feelings.
Final word
Sympathy cards have always been written to console and comfort the bereaved. It does not matter how many words you are able to pen on paper, but what's important is how you relay your emotions and condolences. It's not how much you say, but how you say it – straight from the heart. Be genuine and allow yourself to express what is truly inside your heart.
http://tranquilityfuneralservice.com/wp-content/uploads/2017/07/Screen-Shot-2017-07-11-at-4.20.50-PM-300x81.png
0
0
funeralservices
http://tranquilityfuneralservice.com/wp-content/uploads/2017/07/Screen-Shot-2017-07-11-at-4.20.50-PM-300x81.png
funeralservices
2020-09-01 16:17:39
2021-01-09 01:58:28
What to Write in a Sympathy Card When You Don't Know the Deceased