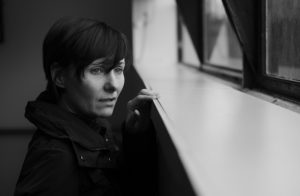 So, so you think you can tell
Heaven from hell
Blue skies from pain
Can you tell a green field
From a cold steel rail?
A smile from a veil?
Do you think you can tell?
Did they get you to trade
Your heroes for ghosts?
Hot ashes for trees?
Hot air for a cool breeze?
Cold comfort for change?
Did you exchange
A walk-on part in the war
For a lead role in a cage?
How I wish, how I wish you were here
We're just two lost souls
Swimming in a fish bowl
Year after year
Running over the same old ground
And how we found
The same old fears
Wish you were here
The death of somebody you love or somebody dear to you can leave an atmosphere of absence in all the places you use to hang out in. Their memory lingers in every corner of that place. This induces pain like nothing else and some are even advised by their therapists to move to another place or at least take a vacation somewhere far away to relieve the burden of having to remember all these feelings and memories. This is what Pink Floyd's Wish You Were Here is all about, a song about absence and yearning.
The song is specifically about one of Pink Floyd's band member, Syd Barrett. Barrett suffered from addiction to LSD which cost him a part of his life and his creative prowess, so much so that he had to leave the band in 1968. This was a time when the band was in the height of its success of their hit The Dark Side of the Moon with the pressure to do something to follow up to that success. Barrett tried to revive his music career by launching solo but his mental breakdowns in the process just got the best of him at that time.
This left the other members David Gilmour and Roger Waters missing his company. Barrett's absence made them feel empty like something was missing. And so they dedicated this track to him and to the feeling brought about by his absence.
It so happened that the band was having a hard time showing up at the studio all at the same time while recording the song. This might have probably been due to the fact that they all had to deal with the sudden success of their band (they were already multimillionaires at this time) in their own personal way. And so the title of their track incidentally became synonymous with the way they went about recording the song itself.
Nobody died during the recording of the song but the loss of their band member and friend Barrett, and the subsequent fall out of the band (strained by the weight of its own success) and of the ending of the friendship of Gilmour and Waters which turned into a long and ugly court battle all seemed that it was a sort of death, a death of a friend and a death of a long-standing bond – a death announcement. This somehow makes this track a suitable funeral song.
But the song's meaning is not confined to its lyrics alone. It's long and winding melodies from the acoustic guitars and its sudden sharp tones all give a feeling of longingness. The intro even sounds like a guitar that's being played from a distance, suggesting a kind of separation.
Dealing with the absence of someone can be a long and arduous process, in the meantime, you can listen to some Pink Floyd to help you go along with the pain.
http://tranquilityfuneralservice.com/wp-content/uploads/2017/07/Screen-Shot-2017-07-11-at-4.20.50-PM-300x81.png
0
0
funeralservices
http://tranquilityfuneralservice.com/wp-content/uploads/2017/07/Screen-Shot-2017-07-11-at-4.20.50-PM-300x81.png
funeralservices
2018-11-15 15:22:25
2019-12-05 17:17:45
Wish You Were Here (Pink Floyd)