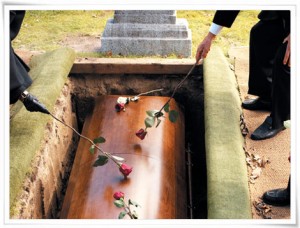 When you are distracted over your grief but would still desire to honor your loved one with the best funeral services out there, it is easy to dump your money into a few sinkholes in this industry.
1. Sloppy Pre-planning Packages
The adage of something being too good to be true applies here. Any contract for a future service will always have the risk of paying fully for it and then not being able to avail of the promised services. Be wary of funeral homes that have collected a trail of complaints through the years.
2. Over-pimped Caskets
While you may know that the price of caskets can get steep, wait until you are shown what you can add on to them. You can have them in the color you want or even the artwork you wish. There are the different materials to think of, on top of liners and other customizable features. When you would rather not have the price of the casket shoot up beyond control, practice restrain on the add-on or eliminate the purchase altogether if you have decided on a cremation.
3. Lack of Foresight
Failing to plan for your funeral can leave your family with a financial burden. Avoid this by setting aside some money to fund for the arrangements.
Source: http://www.caring.com/articles/avoid-high-funeral-costs
http://tranquilityfuneralservice.com/wp-content/uploads/2017/07/Screen-Shot-2017-07-11-at-4.20.50-PM-300x81.png
0
0
http://tranquilityfuneralservice.com/wp-content/uploads/2017/07/Screen-Shot-2017-07-11-at-4.20.50-PM-300x81.png
2011-09-22 00:00:00
2011-09-22 00:00:00
3 Sinkholes in Funeral Costs