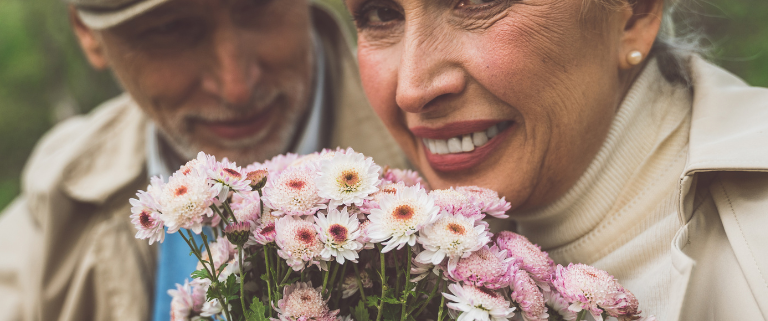 Many people wish not to have a dramatic funeral when they die. Some terminally ill individuals request a festive funeral where no one wears black, they play the deceased's favorite songs, yummy food is served, and guests talk about the good times. A celebration of life rather than a solemn funeral service is a popular sentiment these days. 
As modern society becomes less conservative, fewer people want traditional funeral services where funeral songs are played incessantly, and everyone cries. It's understandable why some would wish for a big, joyful send-off akin to a party they would have loved to attend. Whether you're arranging the funeral services for a deceased loved one or are pre-planning your own, you can do it in a festive manner to respect a person's wishes. Check out a few tips to help you plan this unique type of service. 
Select a Good Venue 
Location is everything when it comes to a good party. You can tailor that choice based on the deceased's personality. If they loved hosting parties at home when they were alive, you could request the funeral director to do a home service. Honor the dead by setting up as they would have done so if they were alive. 
You can also hold a memorial service at a bar or restaurant. Have fun going down memory lane and sharing happy stories about the deceased. You can even host it somewhere unconventional, like a bowling alley, if the deceased loved this sport. 
Moreover, don't discount the idea of hosting a festive celebration of life at a funeral home. They have private memorial rooms you can decorate and customize to suit your needs. It's the most feasible place to hold the services if you want to have a viewing of the body. Speak with the funeral team to set up what you're envisioning. 
Plan the Menu for the Event
If you wish for the funeral services to feel like a party, plan a menu. Your funeral director may be able to recommend a caterer if you're hosting the reception in their facilities. If you're doing it at home, family and friends can cook using the deceased's recipes. And if the decedent loved hosting potlucks, you can consider that too. 
You must also provide drinks like water, juice, and sparkling soda. Non-alcoholic options are always great to have. As for serving alcoholic beverages, take your cues from the deceased's personality. If they loved a good glass of wine or a shot of whisky while alive, you might consider making a toast with everyone. 
Curate a Good Playlist
Funerals and parties share one thing in common: both play music. The kind of music you play sets the tone for the room. Curate a good playlist with the deceased's favorite songs playing in the background. 
Alternatively, you can hire a band for a live performance if the deceased requested a party-style funeral where no one is sad. The most important thing is to focus on the wishes of the person. Music is a universal language that conveys deep emotions. Playing tunes the deceased loved will help you remember and celebrate their life. 
Don't Forget the Eulogies
Although you're throwing a festive funeral, never forget who it's for. You're honoring the deceased, so eulogies matter. Tributes from close family and friends will make the occasion more meaningful and memorable. 
It's okay to retain speeches even if they're an aspect of a traditional service. Family and friends always look forward to hearing stories about the deceased. As the organizer, you can ask a few special people to talk. You can also open the mic for anyone willing to share a story about the deceased. 
Maintain a Light and Bright Atmosphere
Keeping a light ambiance to celebrate a loved one's death is challenging. But if you were requested by the deceased, you must respect that wish. For example, if you're doing eulogies, ask the speakers to focus on happy times to keep the festive mood. You can also set up balloons and banners instead of traditional funeral flowers. 
Moreover, you can wait a few days before holding the memorial services if it's doable. In this way, the pain isn't as raw, and you've had time to calm down. And no matter how hard you try to keep things light and bright, it is inevitable for a tinge of sadness to creep in. Accept that this could happen and prepare to counter it with upbeat music. You can also end on a good note by sending guests home with party favors such as the following: 
The favorite snacks of the deceased

Mint candy tins

Picture frames with inspirational quotes
Sending these small tokens gives the guests something tangible to remember the deceased. And, of course, they'll remember such a unique service too. Just make sure you pick a favor that fits the character of the person you're celebrating. 
Prepare You Emotions
As the person organizing the unique service for the deceased, don't forget to take care of your emotions as you honor your loved one's wishes. You're the heart of the celebrations so you may even be trying hard to keep a smile to keep your promise. Hence, you brush off your sadness. 
However, when the service is done and the guests leave, grief may creep in on you. Remember, you're not breaking your promise by feeling this way. It's not a disservice to feel sadness because it's intertwined with death. Although you're successfully able to honor the deceased's wishes, you must be honest, express your grief, and feel your pain. Although the latter will never completely go away and the void of losing someone special is never filled, you will learn to grow and live with everything until it's not sad but happy tears that come because of the beautiful memories. 
https://tranquilityfuneralservice.com/wp-content/uploads/2023/02/Untitled-design-5.png
768
768
funeralservices
http://tranquilityfuneralservice.com/wp-content/uploads/2017/07/Screen-Shot-2017-07-11-at-4.20.50-PM-300x81.png
funeralservices
2023-02-25 02:33:01
2023-04-01 19:59:28
How Do I Plan a Festive Funeral?