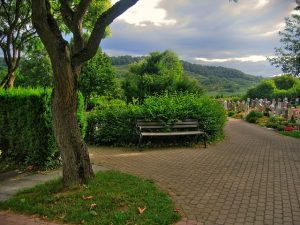 This question is a tough subject that most of us do not want to think about at all. No one wants to take the initiative to discuss his or her own death, and it is also painful to think about planning the funeral of a loved one. Most who do make advance arrangements are usually people who are grappling with long-term illness.
Ask anyone who has faced an untimely death of a loved one, and this person will tell you that preparing for a funeral is stressful, especially since you will have to make some very tough decisions amidst your grief. Funeral planning is a huge responsibility that you want to carry out properly because it is your last send-off and final goodbye for your dearly departed loved one.
The following information written below was designed to help you in case you are suddenly tasked to make arrangements for someone you care about. You may also want to take these details into consideration so you can arrange something in advance for yourself. Preparing a funeral is an important decision you don't want to leave to chance. On top of that, planning ahead ensures that you don't burden your loved ones.
Check for Expressed Wishes
The first thing you must do when a loved one passes on is to honor the wishes of the deceased. If it is a long-term illness, chances are you know what his or her preferences are regarding the final disposition method.
If it is a sudden death, then you must double-check with your loved one's legal representation if it is indicated in the last will and testament. This legal document is something you may want to consider doing for yourself as it guides your loved ones regarding your preferred form of interment.
Should there be no expressed wishes, as the bereaved family member, you will have to make the tough choices regarding what to do with the remains. Everything hinges on your chosen method should it be a burial or a cremation. You may consult with close family members and ask for opinions if you are feeling unsure.
Contact the Appropriate People
If the death of your loved one happens in the hospital, there is nothing much to worry about because they will help make pre-arrangements. However, if the death occurred at home, then you're going to have to call local authorities. They will help you get in touch with a medical examiner, who shall be the one in charge of pronouncing the time of death.
Call immediate family and ask for support. Again, it must be reiterated that you have to follow the last wishes of the deceased if there are any. If there are none, then you must get in touch with the funeral director yourself. They will help you make arrangements to transfer the body out of your home, the hospital, or wherever the deceased may be.
Providing Important Information
When you get in touch with the funeral director, they will ask for the name of the deceased, birthplace, date of birth, address, time of death, cause of death, and attending physician who proclaimed the time of death.
You must also be prepared to give your identification. They need your name, contact information, and your relationship with the deceased before they agree to transfer the body. If you choose to move it to a different city, then you will have to pay a little bit more.
The body can go to a funeral home where embalming will happen if you choose a viewing. It can also be taken to a crematorium if there is an immediate request to get this done. If there are no final words of the deceased, your decision will also be based on your religion and culture. Some faiths require that the body must be interred immediately, so do take this into consideration.
Planning the Funeral Details
When you meet with the funeral director, you will discuss how you want the deceased to be cared for in the funeral parlor. If your loved one has made arrangements, then you must bring all the necessary documents like the memorial plan with the chosen cemetery plot.
Should your loved one's choice be a cremation, you must also show the materials which have been pre-arranged with the crematorium. Check if the columbarium services have also been pre-paid.
However, if there are no pre-set details, the decisions you make will be based on you and your family's preferences. There are many details to think of, such as the type of casket, the clothes the deceased shall be wearing, the final makeup look, the jewelry you may want to include, the funeral flowers, the chosen songs, and more.
If it is a burial, you will have to purchase a plot. Your funeral director will be able to help you choose a good location. In the same token, if it is a cremation, you must decide what to do with the ashes afterward. You may need to pick a permanent urn if you choose to bring the remains home or in a columbarium. Some want to set the ashes free in the deceased's favorite spot, and some opt to bury the urn, too.
It will be totally up to you what time and date you want the final funeral services to happen. Those who are waiting for their loved ones may choose to delay the service. This means waiting for the other family members to arrive from other cities as they may also want to pay their last respects.
Another important consideration is the obituary or notices of death. If you will be settling the estate and financial matters of the deceased, you will need to send these notices out in order to begin the death benefit claims.
The Memorial Service
Some families choose to dispense with a memorial service because they may want to move on with their lives quickly, as requested by the deceased. Again, this particular service is all a matter of choice. Some families choose to have a viewing before the burial or the cremation. However, others opt to do a cremation first, and then they save the memorial service after, with the urn as the centerpiece of the solemn occasion.
Those who plan the services will be in charge of the overall theme of the affair if it is a happy celebration of life, a solemn commemoration, or a faith-based service. You may personally pick the flowers decorating the hall and the casket. Some choose to add personal touches like pictures of the deceased, displaying beloved mementos, and playing favorite songs as background music.
You can make a funeral program, which is a printed material that provides short information about the deceased. It will also contain pertinent information regarding the flow of the service with the name of the officiant and who will be giving the eulogies.
Don't forget to add a guest book at the entrance because this will help you keep track of all the visitors. Chances are you won't recall everyone that condoled with your family because you are under a lot of pressure. Having this guest book will help refresh your memory when all the funeral proceedings are done.
If you're feeling uncertain or think that you could be missing something, you can hire the help of a funeral celebrant who is a professional who helps families plan a memorable funeral and memorial ceremonies to honor the deceased.
Most of what you pick during the funeral and memorial services will, of course, hinge on your budget. Remember planning a funeral doesn't have to break the bank. The most important thing is a heartfelt commemoration of your loved one for the life that has been lived so well.
Bottom Line
Planning a funeral is never easy. No one expects it to be perfect, so be gentle with yourself if you are tasked with this huge responsibility. If you or any other loved one is sick, or if you have finally realized that death is something you should prepare for, then do make advance arrangements. Planning puts you in control, and it will allow you to explore your many options. Death is already a hard topic to grapple with. Make it a lot easier for those who you will leave behind by being prepared.
http://tranquilityfuneralservice.com/wp-content/uploads/2017/07/Screen-Shot-2017-07-11-at-4.20.50-PM-300x81.png
0
0
funeralservices
http://tranquilityfuneralservice.com/wp-content/uploads/2017/07/Screen-Shot-2017-07-11-at-4.20.50-PM-300x81.png
funeralservices
2020-02-02 05:42:42
2021-01-09 01:59:51
How Do I Prepare For a Funeral?