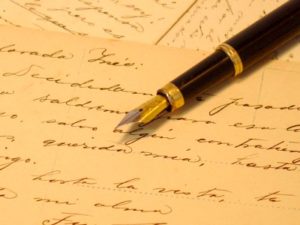 Planning for funeral services can be a hectic time for the family especially since while doing so, they have to come to terms with the loss of their beloved member and deal with their grief. No matter how difficult this time may be, you would still want to organize the funeral in such a way that your loved one is accorded the honor and respect they deserve—from the choice of flowers and caskets, down to the picking of funeral songs. To assist you in creating the right atmosphere for the  funeral you can observe the following:
Check if your loved one had prepared a CD. If your loved one has taken the time to prepare for their funeral, they might have included a collection of their preferred songs for this purpose. Even if their choices may seem too joyful for the occasion, honor their wishes and hand the CD to the funeral director. If this is not available, you can also list down their favorite tunes while alive and play them as an option.
Go with religious hymns. "Amazing Grace" and "The Lord's Prayer", among others, are the popular songs used for funerals.
Hire a musician. If your budget allows, a violinist can play solemn instrumental songs during the services.
Source: http://www.funeralprogram-site.com/blog/funeral-songs/
http://tranquilityfuneralservice.com/wp-content/uploads/2017/07/Screen-Shot-2017-07-11-at-4.20.50-PM-300x81.png
0
0
http://tranquilityfuneralservice.com/wp-content/uploads/2017/07/Screen-Shot-2017-07-11-at-4.20.50-PM-300x81.png
2011-05-17 00:00:00
2011-05-17 00:00:00
Short Guide to Choosing Funeral Songs