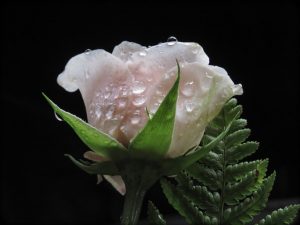 One of the most important figures in people's lives is their mother. No individual will be here today without her. The depth of a mother's love is unconditional. Her sacrifices in bearing and bringing her children into this world fosters a unique bond with them. When people lose their mother, they are in for a rough journey and a devastating time. The connection between children and their mother is incomparable.
Losing the person who you taught you how to walk and your first words hurt beyond imagination. Even as adults, you want your mother to be there because she provides the best comfort and support in your toughest moments. When she passes on, there will be an overwhelming sense of loss and sadness. If you are attending the funeral services of someone who lost their mom, finding the right words to express your sympathies is difficult.
Of course, you want to capture the right tone for the grief they are experiencing. To help you with what to say in person or to draft your condolence cards, here are some suggestions. You can use the following as your inspiration, or you can tweak them to craft your version. The important thing is to say something because your words, though they seem simple, mean so much to someone who has lost their mom.
Acknowledge the Loss
Though it is a tough topic, you need to acknowledge the loss and show sincere condolences. Sometimes, you don't need flowery words to get your message across. Your presence in the funeral homes is in itself a great demonstration of support. If you want to shower the bereaved with more thoughtfulness, consider the following lines
I am sorry for the hurt in your heart now. I fervently wish that your beautiful memories with her will lessen the blow.
Your mom is a lovely human being. I know you hold a special place in your heart for her. Remember that she also holds a special place in her heart for you as her most beloved child.
Accept my heartfelt condolences for the loss of your mom. I heard she was an amazing lady. What you're experiencing is not easy, so call me if you need a friend.
I may not have met your mother, but as your colleague, I can tell she is a great woman. She did a wonderful job rearing and raising a kind person like you. I am truly sorry for your loss.
This is such a tragic loss. She was a special lady. Please know that we share in your grief. Do extend my deepest sympathies to everyone in your family.
Speak About Personal Experiences
One way to provide comfort for the bereaved is to share the personal experiences you had with their mother. Mourning family members like hearing personal anecdotes about their deceased loved one. These stories make them happy because they see that their mom lived a full life that touched so many other people. When you are condoling with the family, be sure to include snippets and encounters with their mom to make your message more personal and sincere. Try the following lines:
Moms are indeed special people who walk the earth. And no one is like yours. From the moments I spent with her, I know she is an amazing woman. I am so grateful I met her.
I am genuinely sorry for the loss of your mom. I will always recall her sweet smile and gentle nature.
Your mommy was such a warm and caring person. It has been a pleasure to know her. I feel for you and your great loss.
I just want you to know that your mom encouraged people to be their best. She was a great motivator. It is my great honor to have known her. I am one with you and the rest of your family in this time of grief.
I really feel fortunate to have known your mother. She helped me out when I was having a rough time. Please extend my deepest condolences to everyone in your family.
Use a Religious Reference for Comfort
When people lose someone in their lives, one of the greatest comforts, if they are believers, is their faith. If you are close to the family, you will know if they will appreciate faith references. Most find comfort and solace with words that contain Biblical passages and prayers. You can also try the following words:
My heartfelt sadness for the loss of someone so special in your life. I will be praying for you and the rest of the family. I will also lift up your mom's soul as she finds her way to heaven.
I would like to extend my deepest sorrow for the painful loss of your mom. I pray that your strong faith will give you enough strength and fortitude during these tough times.
I wish for you to find peace with the realization that so many people share your sadness. Your kind mother will be sorely missed. May God embrace you and your dear family in this sad moment.
No one can ever replace your mother. I hope your faith comforts your bleeding heart. If you need anyone to listen, talk, or cry with, don't hesitate to ring me. Please accept my heartfelt condolences.
Final Wrap Up
Moms are indeed special because they nurture their helpless babies and ensure these young ones live a full life. As the one left behind, it is now your responsibility to keep your mother alive in your memories even after she has passed away. Remember, her spirit shall live on in her children's hearts forever.
http://tranquilityfuneralservice.com/wp-content/uploads/2017/07/Screen-Shot-2017-07-11-at-4.20.50-PM-300x81.png
0
0
funeralservices
http://tranquilityfuneralservice.com/wp-content/uploads/2017/07/Screen-Shot-2017-07-11-at-4.20.50-PM-300x81.png
funeralservices
2020-09-10 17:52:21
2021-01-09 01:58:23
Sympathy Messages For The Loss of a Mother