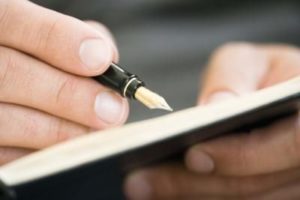 If you take a look at the obituaries section of the local paper, you will see that funeral services are the most common ones. But nowadays, even if the body will be cremated, there are already families who are holding cremation memorial services for their deceased loved ones. For those who do not know what an obituary is, it is actually a form of notice that the family of the deceased publish in the newspaper to let the community know that this particular person has passed away. Making an obituary for cremation service is just like making one for a funeral since the details must be provided for clarity. Here are the essentials of a cremation service obituary:
The first thing that you need to do is to contact your local paper. Some newspaper companies will provide you with their own format as to how you should write the obituary and the article that accompany it but some also allow freedom as to the format. You should also ask the paper about the price of publishing an obituary. If you are lucky, they can print it for free.

Add personal details of the deceased to the obituary including his complete name, his age when he or she died, date of death, and the address where the deceased was living. You can also add the names of the family members who are survived by the deceased.

If a memorial service is to be held, specify the date and the time for the service. You can include what guests should wear and you can even ask for donations. If you do not wish for the guests to bring funeral flowers and just give cash instead, you can add this in the bottom of the obituary notice.

Always proofread the obituary and have another person read it before submitting it to the newspaper publishing company.
http://tranquilityfuneralservice.com/wp-content/uploads/2017/07/Screen-Shot-2017-07-11-at-4.20.50-PM-300x81.png
0
0
http://tranquilityfuneralservice.com/wp-content/uploads/2017/07/Screen-Shot-2017-07-11-at-4.20.50-PM-300x81.png
2012-12-26 00:00:00
2012-12-26 00:00:00
Writing a Cremation Service Obituary