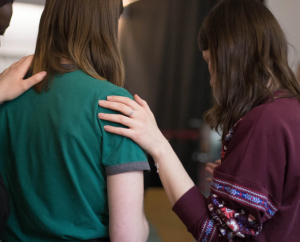 You may struggle to find the right words to say during the funeral services. After all, a person who lost a loved one is usually broken down with grief and despair. However, you must do everything that you can to reach out. No matter how difficult the situation may seem, you can't just let things go. 
More importantly, don't ask the mourning family members about what you can do. This just transfers the burden on their already worn-out shoulders. Instead, it would be better to take initiative and perform concrete actions. Here are six specific things you can do to ensure you offer much-needed assistance and support during times of sorrow. 
 1. Run a Bunch of Errands 
 Sadly, the world doesn't stop just because you lost a loved one. Errands still need to be done. You can offer to do the following:
Pick up dry cleaning

Buy groceries

Settle bills

Bring kids to appointments
You can also do funeral-related activities like picking up funeral flowers, ordering food, organizing guests, or planning the funeral program. It would really be very helpful for the grieving family members if you offer to handle a group of tasks. They are certainly not in the right mind frame to do these mundane things. 
2. Take Charge of the Phone
 When someone dies, the phone rings off the hook. It will be very tiresome for the bereaved family to keep on talking. It would help if you offer to handle their messages for the time being. All you have to do is:
Record the name of the person

Jot down the date and time of the call

Take note of the message
 With these detailed notes, the bereaved can call them back when they feel up to it. If you are close to the family, you can also offer to compose emails, draft SMS messages, or make calls on their behalf to let the people know about the schedule of visitations or the burial services. Reaching out to prospective guests will ensure they can make the necessary arrangements, allowing them to attend the services and pay their last respects to the deceased. 
3. Offer to Do Cleaning
 Offering to clean up the home of the mourning family is a great gift that anyone will truly appreciate. If you don't want to do it yourself, you can hire a cleaning service to vacuum, sanitize toilets, mop the kitchen floors, dust shelves, take out the trash, and arrange things. This means that you can make their house presentable for potential visitors. Alternatively, you can do the cleaning, too, after all the rituals are done so the house is squeaky clean for the family members. 
4. Keep an Eye Out for the Fridge
If you do the cleaning yourself, don't forget to throw out food in the fridge that's been sitting there for too long. This will allow you to make space for the casseroles and other dishes that other visitors will surely bring. 
While you're at it, help the bereaved keep an itemized list of who brought what by tacking a magnetic pad on the fridge. Take note of porcelain dishes that must be returned to the rightful owners. There will surely be a lot of food, so keeping the fridge clean and organized assures you can store everything properly and avoid spoilage. 
5. Provide Babysitting or Pet-sitting Services
To help ease the burden on the mourning adults, offer to take care of their children and pets. They may struggle to give them the right attention and care that they're normally accustomed to. It would be an excellent idea to take the kids to the park for some playtime to expend their energy. Similarly, you can take pets out for a walk in the park. 
You can also offer to bring kids out for a movie, take them on a play date, or help with the children's homework. Depending on the age, some children may need special attention. Thus, offering to take care of them and focusing on their needs is a big help, especially when their parents are hurting. 
6. Write Thank You Cards
After the funeral services, it is customary to send thank you notes to everyone who attended and to those who offered support from a distance. Tackling the cards can be very overwhelming for the family. However, the bereaved cannot ignore the outpouring of love and care around the death of their loved ones. 
Hence, it would be highly appreciated if you offer to keep track of flowers, gifts, and other tributes. Organize names, addresses, and cards. You can also take the finished ones to the post office for mailing. 
7. Keep Efforts Going
Finally, showing love and support should not be limited to funeral services. In fact, the aggrieved family members need more help when they go back home. Once they begin their normal routine, the glaring absence of their loved one is felt even more. 
Thus, you must continue visiting and supporting your loved ones after the funeral rites. Mourning will go on long past the funeral rites and burial services, so calling and visiting in person will provide comfort and solace. Remember, kindness will go a long way in encouraging the ones left behind to move on with their lives. 
http://tranquilityfuneralservice.com/wp-content/uploads/2017/07/Screen-Shot-2017-07-11-at-4.20.50-PM-300x81.png
0
0
funeralservices
http://tranquilityfuneralservice.com/wp-content/uploads/2017/07/Screen-Shot-2017-07-11-at-4.20.50-PM-300x81.png
funeralservices
2021-07-01 17:41:29
2021-08-10 04:14:39
7 Concrete Ways on How You Can Comfort Someone Who is Mourning