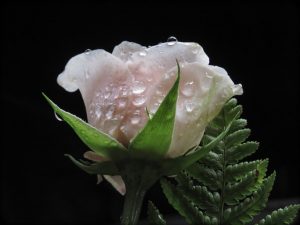 Though planning a loved one's funeral services can be a daunting task, you can make it an extra memorable event with the right music. After all, music is not just sound. It is in itself a universal language that's renowned for soothing the soul. In fact, it is so powerful that it can transcend languages.
If you are looking for funeral songs to include in your funeral or memorial service playlist, you may be curious about what is the most played song at funerals. There is, in fact, not just one song but several songs that family and friends use to remember a loved one who passed away. These songs touch the heart as they have special meanings. Take a look at the top five funeral compositions that you may want to include in your memorial service's musical repertoire.
Let It Be (Beatles)
Who isn't familiar with this song played by The Beatles? It perfectly encapsulates how people have no control over somethings in life, like death and fate. Paul Mc Cartney, a lead band member, once shared that this song came about because he had a dream in which his late mother came to speak with him. She reminded him not to worry and just to let things be. This dream provided him relief and comfort, so it inspired him to immortalize it through song. With such an inspiring message, it is not a wonder at all why this hit song is always picked for funerals.
Angel (Sarah McLachlan) 
This poignant song is perfect for a funeral because everyone hopes to see their beloved in a better place. What could be better and more innocent than an angel? Apparently, Sarah wrote this piece after her 2-year concert stint in 1996. While she was on vacation, she read an article on Rolling Stone about Jonathan Melvoin's death. He is the band's Smashing Pumpkins keyboard player who died of a drug overdose. Reports say she empathizes with his feelings of emptiness, which inspired her to write the song in just 2 days. This ditty provides comfort, which is what the bereaved need.
Somewhere Over the Rainbow (Judy Garland)
This classic piece was written in 1939 for the iconic movie called The Wizard of Oz, where Judy Garland played Dorothy, the title role. Composed by Harold Arlen, this piece exemplifies that there is always hope. Remember, after every rainstorm, there is always a rainbow. This is the perfect song for a funeral to remind those who are mourning that there is always a silver lining. Often, the loss of a loved one comes with immense feelings of grief, anxiety, and despair. Through this song, there is a gentle reminder that hope springs eternal.
You'll Be In My Heart (Phil Collins)
This ditty became a popular hit because it was the theme song for the Disney animated movie, Tarzan, in 1999. Lily Collins, the composer's daughter, shared that her father Phil originally wrote this as a lullaby for her and her siblings. He allowed Disney to use this song because he wants to touch many children and families. It topped that music charts because it speaks of unconditional love. And this is something most grieving family members identify with. Even if your loved one is gone, they will never be forgotten and will always live on in the hearts of those who remember.
Wind Beneath My Wings (Bette Midler)
This touching song was written in 1982 by Jeff Silbar and Larry Henley. However, it only became popular when Better Midler sang it for the hit movie called Beaches in 1988. According to reports, the composers based this on Henley's poem, which says thank you to an important person, who could refer to anyone that touches your life. Because of its touching message, it is not surprising why people select it frequently for funerals.
Final Wrap Up
Poignant music has the power to heal. It is especially useful in trying times because it can help you convey your thoughts and feelings without saying anything. Funerals are fraught with dark emotions, so it may be harder to express yourself. But with music, you can touch the listeners with the lyrics, melody, and tempo. This list is not exhaustive as there are thousands of song titles you can use for a memorial or funeral. The key is to find one that brings a measure of comfort and spark of joy to the listeners, even in those darkest hours.
http://tranquilityfuneralservice.com/wp-content/uploads/2017/07/Screen-Shot-2017-07-11-at-4.20.50-PM-300x81.png
0
0
funeralservices
http://tranquilityfuneralservice.com/wp-content/uploads/2017/07/Screen-Shot-2017-07-11-at-4.20.50-PM-300x81.png
funeralservices
2020-10-10 17:36:25
2021-01-09 01:55:36
What is the most played song at a funeral