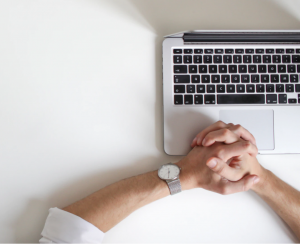 When it comes to funerals, there are a few key individuals that we all expect to be there. You've got the funeral director at the helm and the officiant who will give the final words. However, we must not forget to thank other individuals who work hard to make sure the funeral services are smooth. 
If you are funeral planning, don't forget to keep them in mind when extending appreciation or sending out thank you notes. Here are five other individuals that you may not have realized are involved in planning a touching and successful service commemorating your departed loved one: 
Guards of Honor
If your loved one is a former service member or an important dignitary, you will find volunteer veterans during visitations and funerals. These guards of honor stand at attention, even in inclement weather, to honor the deceased who served and protected the country. It is a special privilege for heroes being laid to rest. 
Musicians
While it is perfectly fine to play recorded songs from an old CD or your iPod playlist, you can also count on musicians to give a live performance. You can ask someone from your family and friends to perform music to honor the deceased. If you want a more professional ambiance, you can also hire a band or a string quartet to play the deceased's favorite songs. After all, this is your last send-off, so it is understandable why you want to make it memorable. 
Hair and Makeup Artist
The funeral director usually arranges an embalmer or special mortuary makeup artist to do the final hair and makeup of the deceased. You can give a picture of the deceased, so they can copy the signature look of your loved one. Someone will ask you are a close family friend, to take a final look to ensure everything is as it should be for the final visitation and burial services. If the deceased has a favorite hairdresser, it is also possible to request this person to get it done (assuming the service professional will say yes). 
Graphic Artists
Every funeral has some visual displays that tell something about the deceased. Whether it is a printed or digital display, a graphic artist will make sure everything looks polished, pristine, and professional. If you want to distribute funeral note cards and other printed paraphernalia, they can help you out with that too. In the same token, they can also help you create a stunning slideshow of old pictures. You can play this during the visitation and memorial services, so other people will remember how the deceased was like. These special presentation will make your last few hours with the deceased more poignant. 
You 
Yes, you! As an attendee, your attendance contributes to the success of the services. You must remember that your presence is the best gift for the deceased and the surviving family members. When you attend a funeral, you take time out of your busy schedule to honor a person's life. Being there shows your love and support. It's your way of demonstrating that they made an impact on your life. By being present, you show you cherish the memory of the deceased. It's your way of saying you will miss the person. Besides, attending the funeral will help with the healing process. You can move on and experience closure if you get the chance to bid a final farewell. 
The Final Wrap Up
Notably, some situations may not suit every family. It is important to remember that every end-of-life celebration is personalized depending on the preferences, religion, and culture. Should a clergyman not be the right fit, pick a different funeral celebrant. Even an articulate relative or family friend can officiate the service. Moreover, if the chapel doesn't feel like a right fit, you can also conduct the memorial services in a park, reception hall, or even your home. 
Keep in mind that each funeral program will be as unique and special as the departed loved one you are celebrating. To assure you will have a memorable service, contact a reputable funeral home. A compassionate team of death-care professionals can help you plan a great service that allows you to celebrate, remember, and heal at the same time. 
http://tranquilityfuneralservice.com/wp-content/uploads/2017/07/Screen-Shot-2017-07-11-at-4.20.50-PM-300x81.png
0
0
funeralservices
http://tranquilityfuneralservice.com/wp-content/uploads/2017/07/Screen-Shot-2017-07-11-at-4.20.50-PM-300x81.png
funeralservices
2021-06-01 15:36:52
2021-08-12 15:54:39
5 people that you may not realize are involved in planning a successful funeral service