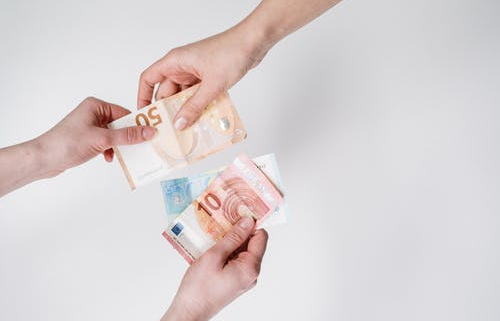 Everyone knows that planning a funeral is stressful. Aside from dealing with the grief over the loss of your loved one, you have to worry about the associated costs of planning the burial and funeral services.
Although you can work with a funeral director to curate an affordable service that honors your loved one, you must face some unavoidable expenses that all families must pay for. In the instance where the departed doesn't have insurance, the loved ones cover the costs. This huge financial expense is a burden that can cause strain for the ones left behind. 
Thankfully, there are alternative funding sources for those who are strapped for cash. But deciding which financial option is best can be tedious to make, especially when faced with death. Thus, it is better to know your different funding options now before the need arises. Staying informed will allow you to make preparations and the best decisions for yourself and your loved ones. 
Consider Pre-Payments
Life insurance and pre-planning services with a funeral home can ensure you and your family are covered in case something happens. Funeral pre-planning also ascertains that your end-of-life wishes are carried out. Though you can pre-plan your desires in a will without pre-paying, giving advance payment for services will relieve your family from financial burdens. It will also protect them from inflation, as prices of caskets, funeral flowers, or gravestones continue to increase over time. 
The key is to work with a reputable funeral home to ensure that your money is in an approved trust account. Once you pay everything in full, the prices for whatever items and services you've chosen are guaranteed. As such, your family will not have to pay anything more out of pocket.  
Taking Out a Funeral Loan
Some families who suffer an unexpected demise have no other choice but to fund the final disposition through a funeral loan. This is akin to a personal loan, which is specially designed to cover funeral costs. You may not find this in personal lenders, but some financial institutions offer this through funeral homes. 
This is usually awarded based on how credit-worthy the loan applicant is. The drawback is that the interest rates are higher than usual (but lesser than credit cards), and the loan terms vary. If you are thinking of this option, remember to research the company first. Then read the fine print of the contract before you make your choice.  
Seek Help From Non-Profit Groups
You may find several non-profit groups that offer to fund funerals. If you seek funding assistance, the first place to start is your faith-based group, as churches or missions usually have a benevolence program. They provide these services for bereaved family members. 
Alternatively, you can seek help from service-oriented groups like the Rotary Club or the Shiners Group of Master Masons. Most are willing to help, especially if the deceased or family member is affiliated with their group. A quick Google search will also reveal charities in your area that may provide some form of financial assistance. 
Consider Setting Up a Crowdfunding Account
With the advent of the digital revolution, it has become acceptable to raise money through various crowdfunding platforms. As a result, many families who do not have the funds for the funeral and burial expenses have turned online to raise what they need. They knock on the hearts and appeal to the kindness of their extended network and even strangers. 
However, you must keep in mind that most crowdfunding websites charge a fee for their service. Usually, they get a fixed amount or percentage from what you've raised (fees depend on the platform you use). Another challenge would be getting people to pay attention to what you post. Finally, you must be willing to share the link and do some leg work to attain your fundraising money goal. 
Seek Help From Public Assistance Programs
If you are struggling to pay for your loved one's transfer, funeral, or burial on your own, you can try to seek government assistance. First, try to apply for aid from your local municipality. For example, when there is no estate in Ontario, the family may receive aid from the Ontario Works Office for funeral expenses, even if the deceased did not receive any form of social assistance from the said office or other government programs. However, you must inform the funeral home about this before finalizing the funeral plans. 
Remember, planning and holding a beautiful funeral service is possible even if you have limited funds. A caring funeral director is willing to work within your budget to ensure that you can create a memorable tribute for your loved one. With the right assistance and funeral choices, you can honor the deceased without causing undue financial stress for your family. This way, the deceased can truly rest in peace while those of you who are left behind can quietly grieve and eventually move on.  
https://tranquilityfuneralservice.com/wp-content/uploads/2021/11/pexels-photo-3943746.jpeg
352
500
funeralservices
http://tranquilityfuneralservice.com/wp-content/uploads/2017/07/Screen-Shot-2017-07-11-at-4.20.50-PM-300x81.png
funeralservices
2021-11-30 12:26:51
2023-04-01 18:27:08
5 Possible Funding Sources For Your Dearly Departed Loved One's Funeral