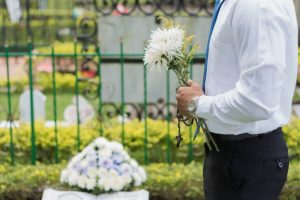 You don't need to be in a quandary when it comes to funding a funeral service. There are many options available for you today so it is needless for you to worry about the availability of money. Aside from the usual methods of financing such activity, new innovative methods have been developed to ease the financial burden of those who are already grieving because of the loss of a loved one. To help you get out of this financially trying situation, here are some options that you can use for funding a funeral service.
Credit Card
You can take advantage of the ease and convenience that most credit card companies offer. With a credit card, you can avail of funeral services without shelling out cash right away. You can spread out the cost of the funeral services over a period of time by using your credit card. This will ease up your cash flow and will save your cold cash for more important or unforeseen expenses. Yes, there would be some interest levied on the amount that you will 'borrow' but that small amount of interest cannot compare with the easing up of the pressure related to funding a funeral service, especially if you are in a financial bind.
Loan
If you don't have the cash but your credit rating is good, you can choose to take out a loan to finance a funeral service. There are two types of loans that you can get for this purpose.
Personal loan – you can apply for this type of loan in your local bank. Most banks and credit unions offer this kind of loan. These financial institutions also offer easy processing for such loans. And considering the purpose of this loan, you can take out your loan proceeds in just a short time.
Funeral loan – this is a special type of loan that is designed to pay for the funeral service and other related expenses. They are available from lending institutions that offer such types of loans. You can even apply for a loan online where loan processing is also quick. These lending companies usually charge a 10% application/processing fee and some of them do not charge interest on the first year.
401 k Withdrawal
You can also use your 401 k account (if you have one) to fund a funeral service. The good thing about this option is that you are not required to pay back the amount that you have withdrawn from your account. This financial instrument allows you to take out 401 k "hardship" withdrawals. Certainly, funeral expenses can qualify as a financial burden. Therefore, you can use the amount that you withdrew from your account to ease up your financial difficulty.
Life Insurance
You can also use your life insurance to cover the expenses of the funeral service. This benefit is offered both in personal life insurance coverage and in company insurance policies. You are lucky if the company you are working with right now is offering insurance coverage to their employees as part of its employee benefits. In such a case, you will be able to use both your personal insurance and your company's insurance.  While they may not cover all the funeral expenses, the amount that you can avail from them will surely lighten up your financial burden.
Prepaid Funeral Trusts
These kinds of prepaid trusts are also called memorial plans in some countries. They basically pay for the funeral services of someone (or his/her designate) in time of death. In a prepaid funeral trust, a person sets aside money for the funeral expenses while he or she is still alive and over a period of time. Most of these prepaid trusts function like insurance policies. That means, the beneficiary will be able to enjoy the full benefits of the trusts in case of his or her untimely death, even if he or she has not yet paid the full amount of the contract.
There are other benefits of getting a prepaid funeral trust. The trust earns interest as a hedge for inflation. It can also be designated as "irrevocable" to protect the funds from the debtors of the estate. The amount of a prepaid trust can start small, but it can be upgraded as the holder of the trust is able to.
http://tranquilityfuneralservice.com/wp-content/uploads/2017/07/Screen-Shot-2017-07-11-at-4.20.50-PM-300x81.png
0
0
funeralservices
http://tranquilityfuneralservice.com/wp-content/uploads/2017/07/Screen-Shot-2017-07-11-at-4.20.50-PM-300x81.png
funeralservices
2017-06-13 15:54:24
2019-12-05 17:17:50
What Are Your Options For Funding A Funeral Service?