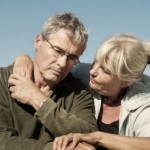 When there is a death in the family, the surviving family members are often left disoriented and confused. It's as if they don't have any idea where and how to begin making funeral arrangements. This usually happens because the bereaved members of the family were caught by surprise. Well, who is ever ready for funerals, right? Even if death is an eventuality we all have to face, it still is always shocking and comes as a surprise. Funeral planning is never easy. That's why there are some people who have put up businesses to specifically help grieving family members prepare for a memorable and meaningful funeral service.
There are funeral homes which take care of the viewing, memorial service and internment. You just tell them the specific details you would want to see during the service and they'll take care of the rest. Then there are funeral resources businesses which provide funeral materials that you can make use of to announce the death of your loved one to those who might have known him. They have a collection of sample funeral obituary which you can choose from, as well as other funeral materials applicable for use during the service.
Generally through a time period of loss, we might be caught off guard and are not really organized pertaining to the funeral service preparing process as well as the details of which arise coupled with a memorial service. With details at our disposal on the web, it is going to be a lot easier to obtain the needed knowledge you can potentially require to collect the info.
The best place on the web to view and find templates for funeral programs is The Funeral Program Site. This website has a solid reputation of designing quality program templates for Microsoft Word, Publisher, and Apple iWork Pages. There is also a beautiful selection of templates for funeral songs, funeral prayer cards, thank you cards, funeral poems, and booklets.
Article Source:http://EzineArticles.com/?expert=Carole_Galassi
http://tranquilityfuneralservice.com/wp-content/uploads/2017/07/Screen-Shot-2017-07-11-at-4.20.50-PM-300x81.png
0
0
http://tranquilityfuneralservice.com/wp-content/uploads/2017/07/Screen-Shot-2017-07-11-at-4.20.50-PM-300x81.png
2010-11-20 00:00:00
2010-11-20 00:00:00
Funeral Service Planning Tips